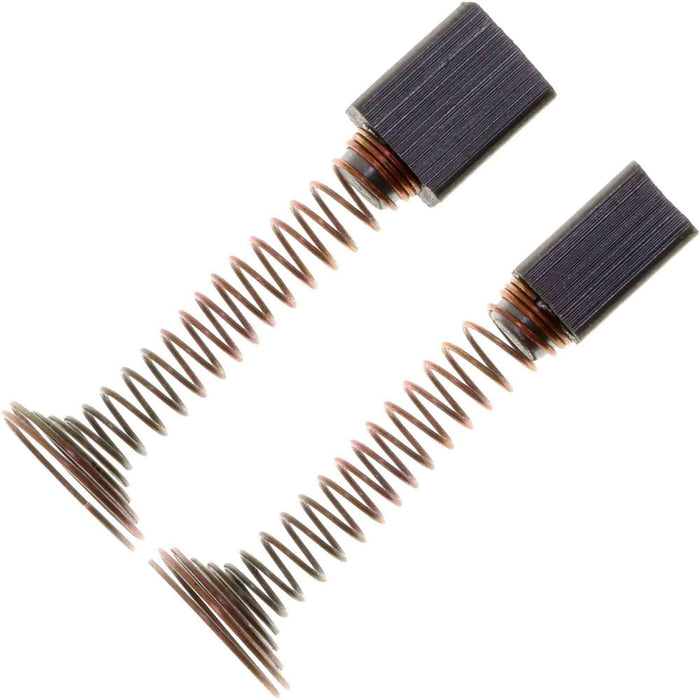 Dremel 4200/4300 - 2pc Carbon Motor Brush / Spring Set
Original price
$7.59
-
Original price
$7.59
Dremel Carbon Armature Motor Brush and Spring Set, 2pc
Dremel 24715, 2610024715, 2610053746
2 piece set

Motor brushes consist of a coiled spring of metal with a piece of carbon at the end. They go under the brush cap and rest on the armature, providing the electrical connection to keep the tool running.

Improve performance and extend the life of your tool
The right brush means proper performance
Replace motor brushes for longer motor life. Dremel recommends replacement with every 50-60 hours of use.

Simply unplug the tool, open the brush caps and remove the carbon piece from the holder

If there is less than 1/8" of carbon left on either brush, they both should be replaced

For Dremel model 4200 and 4300; not included
The images show the two styles. The shorter springs are the older style, which Dremel still supplies from time to time.

Availability:
39 in stock, ready to ship
Shipping
We ship same or next business day.